Celebrate National Biscuit Day with Uren

As we celebrate National Biscuit Day, let Uren's premium ingredients make your baked goods stand out.
Uren's Raspberry Ripple White Chocolate Biscuits are a testament to our commitment to exceptional ingredients and baking expertise. With IQF raspberries bringing a burst of flavour and the perfect blend of lemon zest, raspberry flavour, and sugar enhancer, these biscuits will impress with their delicious taste and texture.
Let Uren's premium ingredients elevate your baking game.
Happy baking!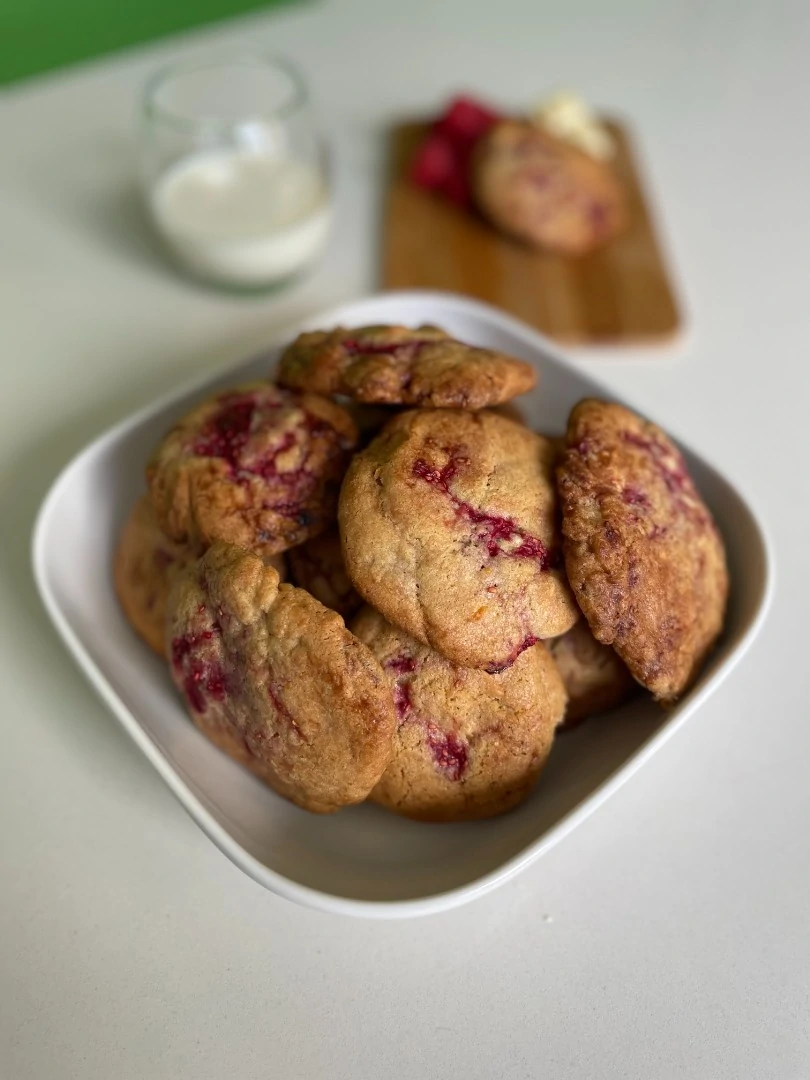 Raspberry Ripple & White Chocolate Biscuits
Ingredients:
275g Plain flour
150g Unsalted Butter
150g White Chocolate (chopped into small chunks)
75g Caster Sugar
75g Light brown sugar
6.5g Lemon Zest
1 Large egg
5g Raspberry Flavour 7.30565
2.5g Bicarbonate Of Soda
2.5g Fine sea salt
2.4g Sugar Enhancer 7.94501
Method:
Cream butter and both sugars together until pale.
Add lemon zest and egg; incorporate into creamed butter, scraping down sides of bowl if required.
Add white chocolate, plain flour, raspberry flavour, bicarbonate of soda, sea salt, and sugar enhancer; mix to form a dough.
Carefully fold through IQF raspberries without overmixing to maintain a ripple effect.
Roll into 20-24 balls and place on two greaseproof lined baking trays, flattening slightly and spacing well apart as they will spread.
Bake in a preheated oven at 170°C for 17-20 minutes until biscuits are golden at the edges.
Remove from oven and leave to cool on baking tray for 5 minutes before transferring to a wire rack.
Uren: The Experts in Exceptional Ingredients
Uren has been a leading supplier of premium ingredients for over a century. Our commitment to excellence and innovation has made us a trusted partner for some of the world's most recognised brands.
At Uren, we pride ourselves on our technical expertise and depth of knowledge. Our products are rigorously tested and formulated to meet the highest industry standards. From our IQF whole and broken raspberries to our lemon zest milled, every ingredient is crafted with care and precision.
So whether you're looking for the perfect ingredient to elevate your baked goods or a partner that can help you innovate and grow your business, Uren is here to help. Contact us today to learn more about our exceptional ingredients and how we can support your success.