New Product Development Kitchen

There have been several new and exciting developments at Uren Food Group Ltd. recently. One of which is the completion of our new applications kitchen. This new product development kitchen is an extension to our current Beverage and Liquid Products laboratory.
Our new, modern facility will allow for expansion in ingredient application into recipes in numerous and varied food and drink sectors. We create innovative and delicious new recipes to keep up with varying food and drink trends, ensuring our customers are always at the forefront of their industry. We can create bespoke recipes for our customers from briefs or proactive initiatives. Currently, we offer new recipe development, modifications, and matching in liquid products, such as beverages, soups, and sauces, for a wide customer base.
We can support new entrepreneurs in their journey to enter the market with new products and brands. From the recipe concept to launch, we are there to help every step of the way. We explore exciting new concepts, come up with ideas and supply the ingredients you need to create the perfect product – we can even source new ingredients if required.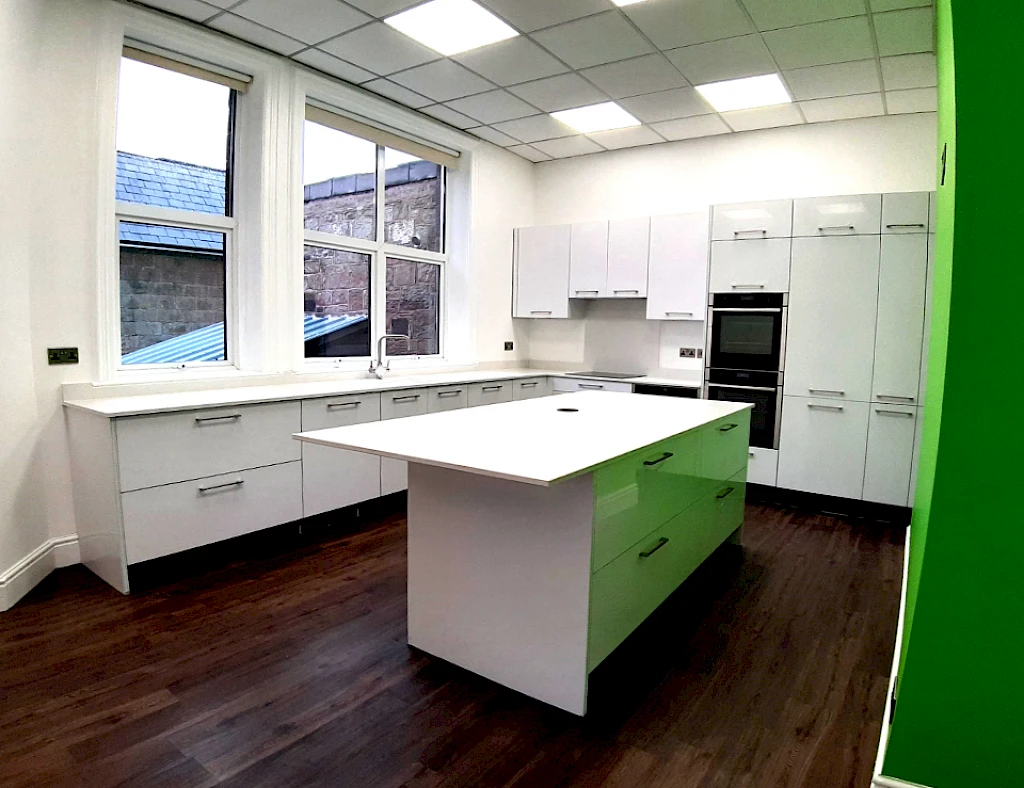 Uren offers support to existing and new customers in terms of ingredient supplying and sourcing, recipe formulation and product innovation in line with and beyond the major market trends such as health, natural, vegan, CBD and low/no-alcohol products. Our new facility will, therefore, be crucial to maximizing our offering to customers.
The new product development and applications kitchen will be open to new and established customers to explore ideas as well as take advantage of our experience and wealth of knowledge in the food and beverage industry and in the variety of ingredients we supply.
Our new facility will help us to expand the range of products we can offer. Some of the areas we have recently been working on, developing products and recipes for are:
Vegan formulations – we have been exploring vegan alternative ingredients to maximize flavour, texture and nutritional impact to appeal to the growing vegan market.
Low and no alcohol beverages including mocktails, beers, adult soft drinks, and dry drinks.
New seasonal recipes – including summer flavours, autumn flavours and festive foods. The latest of which is Valentine's food and beverage suggestions.
Sports nutrition beverages.
Protein enhanced snacks for the health foods industry.
CBD/hemp products – CBD is rising in popularity due to its varying health benefits. We have been formulating recipes for CBD infused drinks and snacks for the health/natural food and drinks industry.
Gluten-free products – we have been looking at gluten-free ingredients, such as nut flour, for creating delicious, healthy and gluten-free alternatives.
If you are interested in developing a new product for the food and drinks market, whether you are completely new to the industry and just looking the enter the market, or have been around for years, we can help. Contact our head of product development operations, Maria Cabrera on 0151 353 2336 or email her at maria.cabrera@uren.com. Maria has over 30 years' experience in product development and innovation and is more than happy to help you develop your ideas to create your bespoke product.